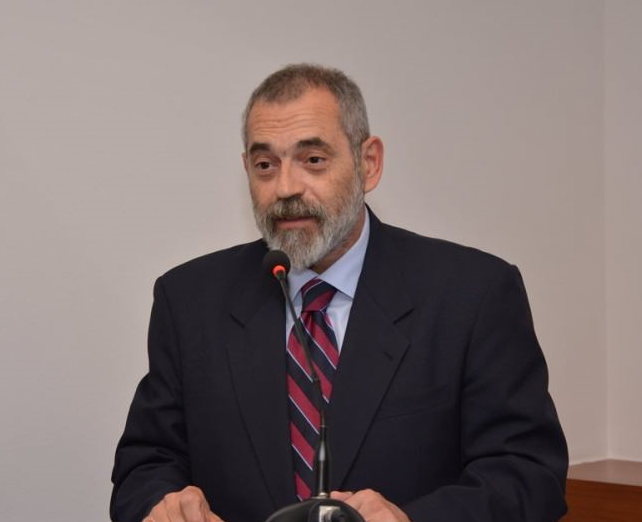 Ambassador Dimitrios Karabalis is Head of the European Union Monitoring Mission (EUMM) in Georgia, starting with February 2023.
Ambassador Karabalis has served in the Ministry of Foreign Affairs of Greece since 1986. Prior to his assignment in EUMM, he was Director for Russia, Ukraine, Moldova, South Caucasus and Central Asia in the Greek Foreign Ministry. Mr. Karabalis held his first post in Georgia from 2017 until 2021 as Greek Ambassador to Georgia.
Before that he served as Greek Ambassador to Finland (2014-2017), Minister Plenipotentiary and Director at the European Parliament Office of the Greek Foreign Ministry (2011-2014) and Deputy Permanent Representative at the Greek Permanent Delegation to the Council of Europe (2007-2011).
Among other functions, Ambassador Karabalis worked as Consul General at the Greek Embassy in Romania, First Counsellor and Counsellor at the NATO Department of the Greek Foreign Ministry and First Secretary of the Permanent Representation of Greece to NATO.
Ambassador Karabalis studied Public Law and Political Science at the Athens National University and International Relations at the London School of Economics .
Former Heads of Mission:
Ambassador Marek Szczygieł, March 2020 – December 2022
Mr. Erik Høeg, December 2017- December 2019
Ambassador Kęstutis Jankauskas, December 2014 - August 2017
Mr. Toivo Klaar, September 2013 - December 2014
Ambassador Andrzej Tyszkiewicz, July 2011-June 2013
Ambassador Hansjörg Haber, October 2008-April 2011