Today, Linas Linkevičius, Minister of Foreign Affairs of Lithuania visited the Mission's Field Office in Zugdidi.
The Head of Mission, Kęstutis Jankauskas, welcomed the Minister of Foreign Affairs and later hosted a familiarization patrol for the Lithuanian Diplomatic Delegation to the Administrative Boundary Line.
The patrol included a visit to the Enguri Bridge, where the Foreign Minister gave an interview to the major Georgian TV Channels about his visit.
On departure, the Foreign Minister thanked the EUMM in Georgia, stressing the important and effective stabilising role of the Mission.
There are currently five Lithuanian nationals serving in the Mission.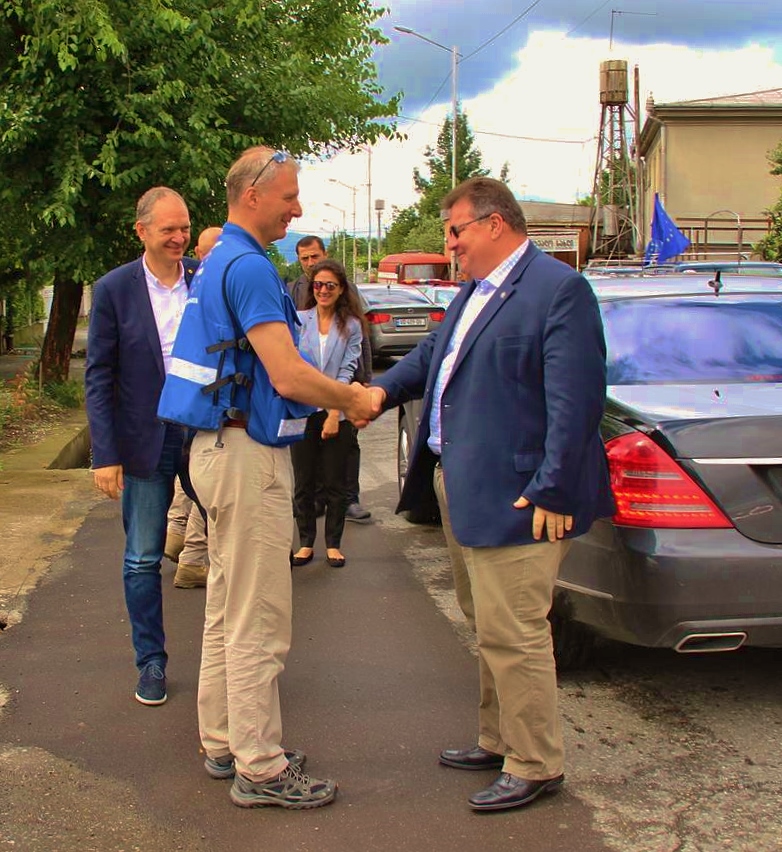 Head of the European Union Monitoring Mission in Georgia, Kęstutis Jankauskas welcoming the Minister of Foreign Affairs of Lithuania, Linas Linkevičius in Zugdidi
(
From left) HoM Kęstutis Jankauskas, Georgia Desk Officer Justina Slėnytė, Deputy Director of Eastern Europe Department, Inga Stanytė-Toločkienė, Governor Levan Shonia, Foreign Minister Linas Linkevičius, Ambassador to Georgia Giedrius Puodžiūnas, Field Office Chief Hakan Rapp, and EUMM Patrol Leader Janos Hegedus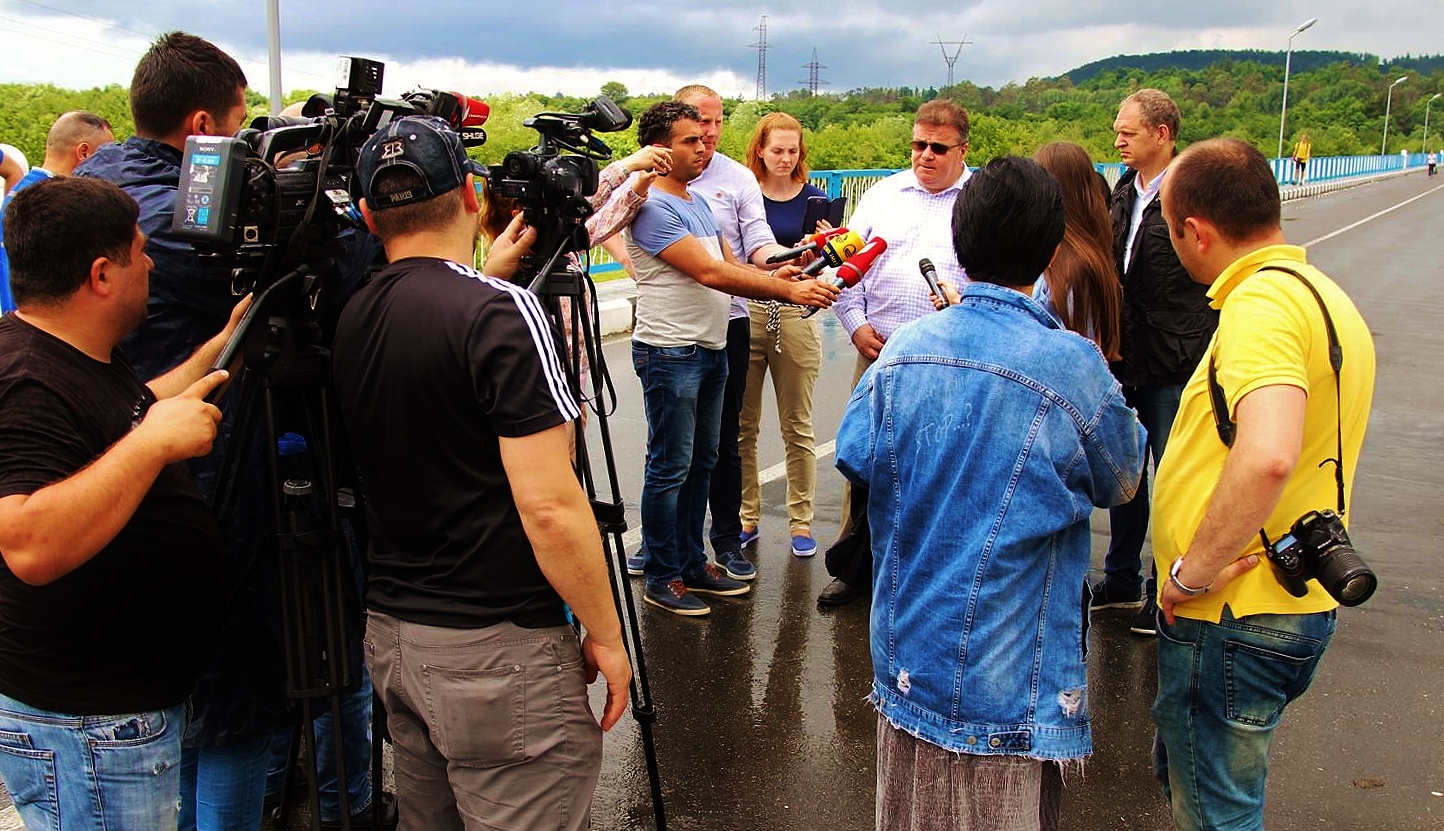 Foreign Minister Linas Linkevičius was interviewed by the major Georgian TV Channels about his visit