On 20 November 2019, Acting Head of the EU Monitoring Mission in Georgia (EUMM), Kate Fearon, visited the Free University of Tbilisi, where she gave a lecture on the 11 years of EUMM's continued presence in Georgia, including the Mission's objectives and activities. The audience was a 50 strong group of students in the faculties of International Relations and Law.
In her lecture, the Acting Head of Mission highlighted the role of the Mission in promoting stability and confidence building. Ms. Fearon stressed how the EUMM's work is based on the principle of operational impartiality, to provide unbiased reporting to EU Member States.
The lecture also included the history of the deployment of the EUMM to Georgia, description of its mandate' and activities on the ground, in particular its 24/7 patrolling and monitoring. It also touched upon the implementation of the Six-Point ceasefire Agreement, use of confidence building mechanisms, such as the Incident Prevention and Response Mechanism (IPRM) meetings and the Hotline, and how the Mission works with civil society both nationally and internationally to achieve its goals.
A question-and-answer session concluded the meeting, where future experts and academics in International Relations, Business Administration, Governance and Social Sciences sought insight from the Acting Head of Mission concerning the latest developments at the Administrative Boundary Lines and the future of conflict resolution. The discussion was lively, thought-provoking and engaging.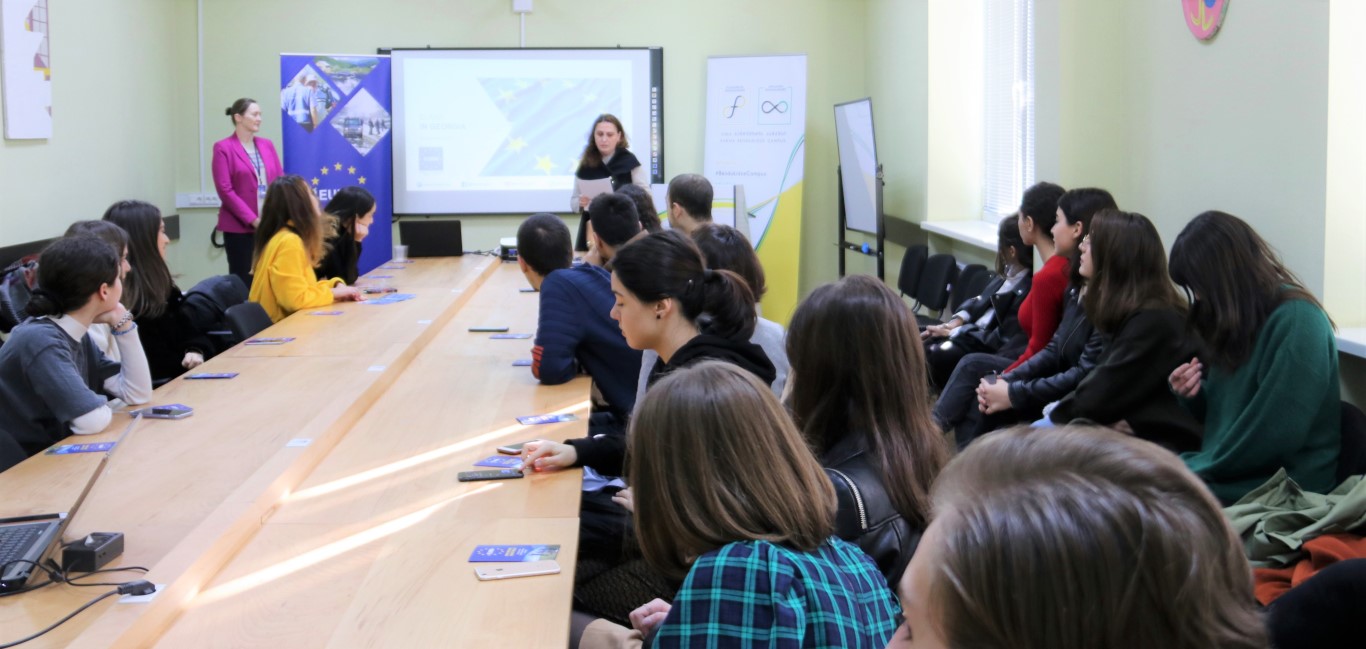 Dean of the International Relations of the Free University of Tbilisi, Mr. Tinatin Karosanidze introduces the Acting Head of Mission to the audience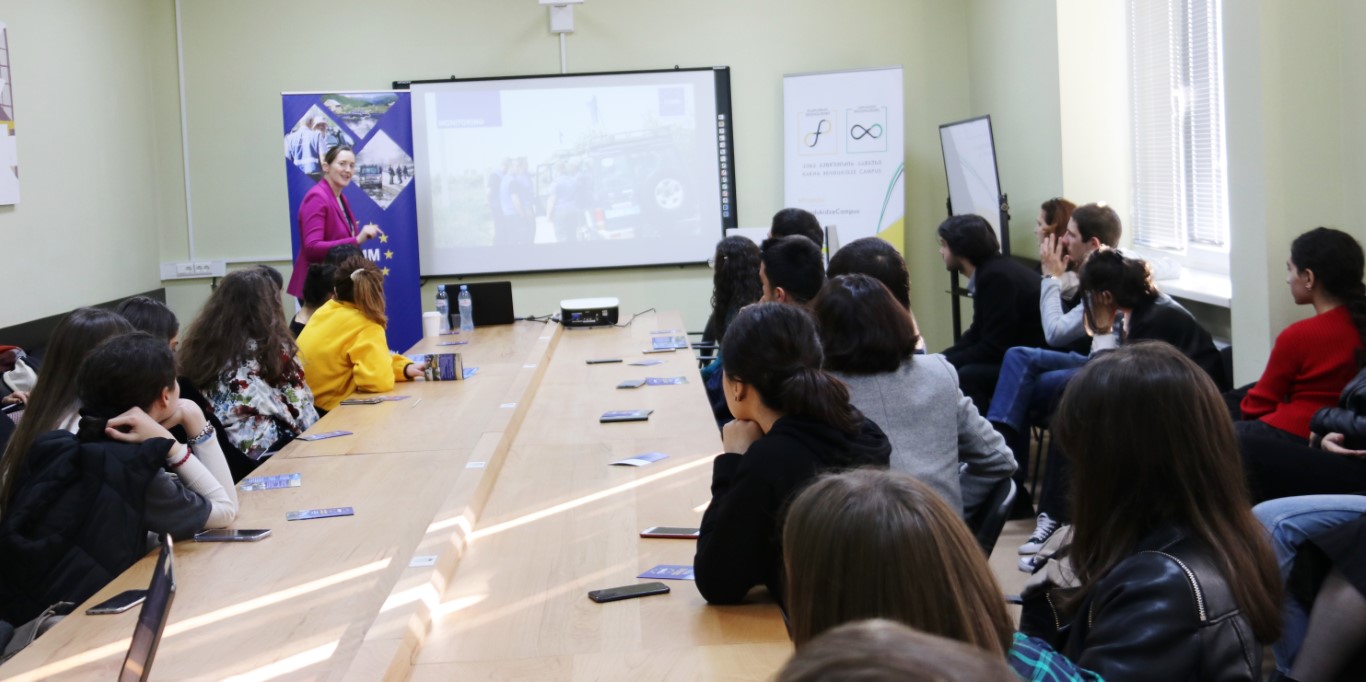 Acting Head of EUMM explains the main pillars of the Mission mandate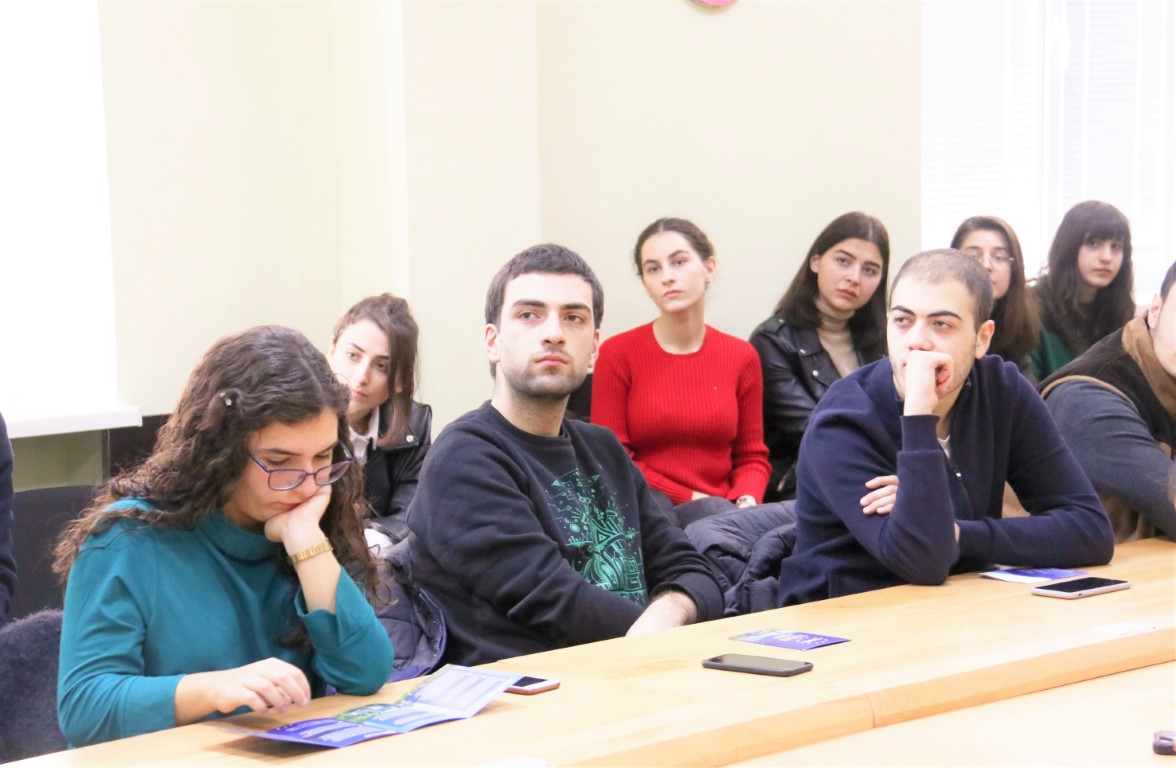 The Free University students are keen to know more about the Mission activities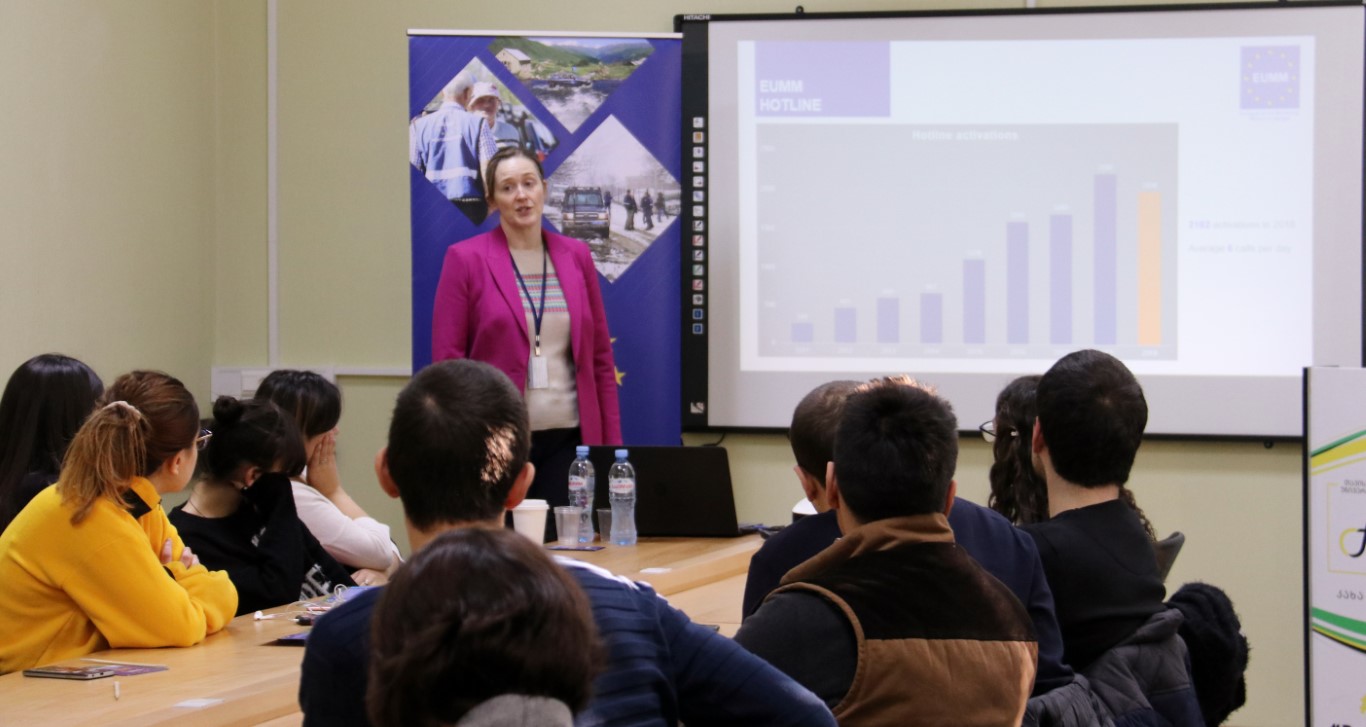 Ms. Fearon presents a brief overview of the Mission-managed Hotline activation, its nature and the positive impact it makes on both sides of the ABL