On 4 December Mr. Desmond Doyle, Spokesperson/Head of Press and Public Information Section of the EU Monitoring Mission (EUMM), visited Akhalkalaki in the Samtskhe-Javakheti region of Georgia and met with representatives of local authorities, media and civil society.
Mr. Doyle delivered a presentation of the EUMM's work during its 11 years of continued presence in Georgia. Prior to the presentation, Mr. Doyle introduced the audience to the Armenian version of the Mission website homepage and aired the Mission's recently launched short video, "A Day in the Life of a Monitor" with Armenian subtitles.
In his presentation, Mr. Doyle highlighted the role of the Mission in promoting stability and confidence building, stressing the core principle of impartiality in the EUMM's work, including with regard to reporting. Mr. Doyle also informed the meeting of the Mission's bulletin series, the EUMM Monitor, and distributed copies of an Armenian version of EUMM Monitor N7 and N8 to the participants.
Earlier in the day, Mr. Doyle gave an interview to local TV station ATV12, which was aired on the same day, followed by an Armenian translation. In his interview, the Mr. Doyle spoke about the daily work of Mission monitors, who represent all 28 member states of the EU.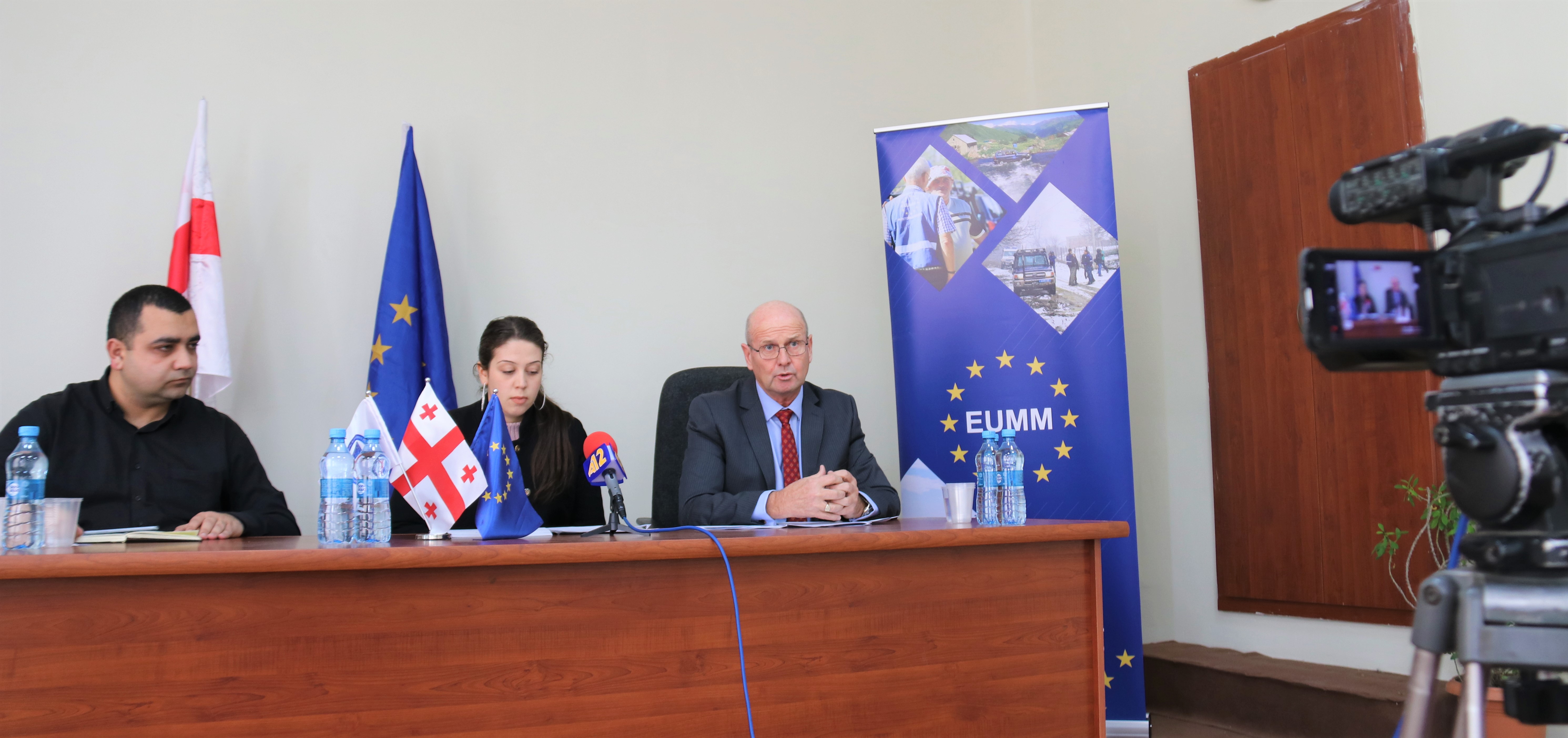 EUMM Spokesperson gives an interview to a local TV station ATV12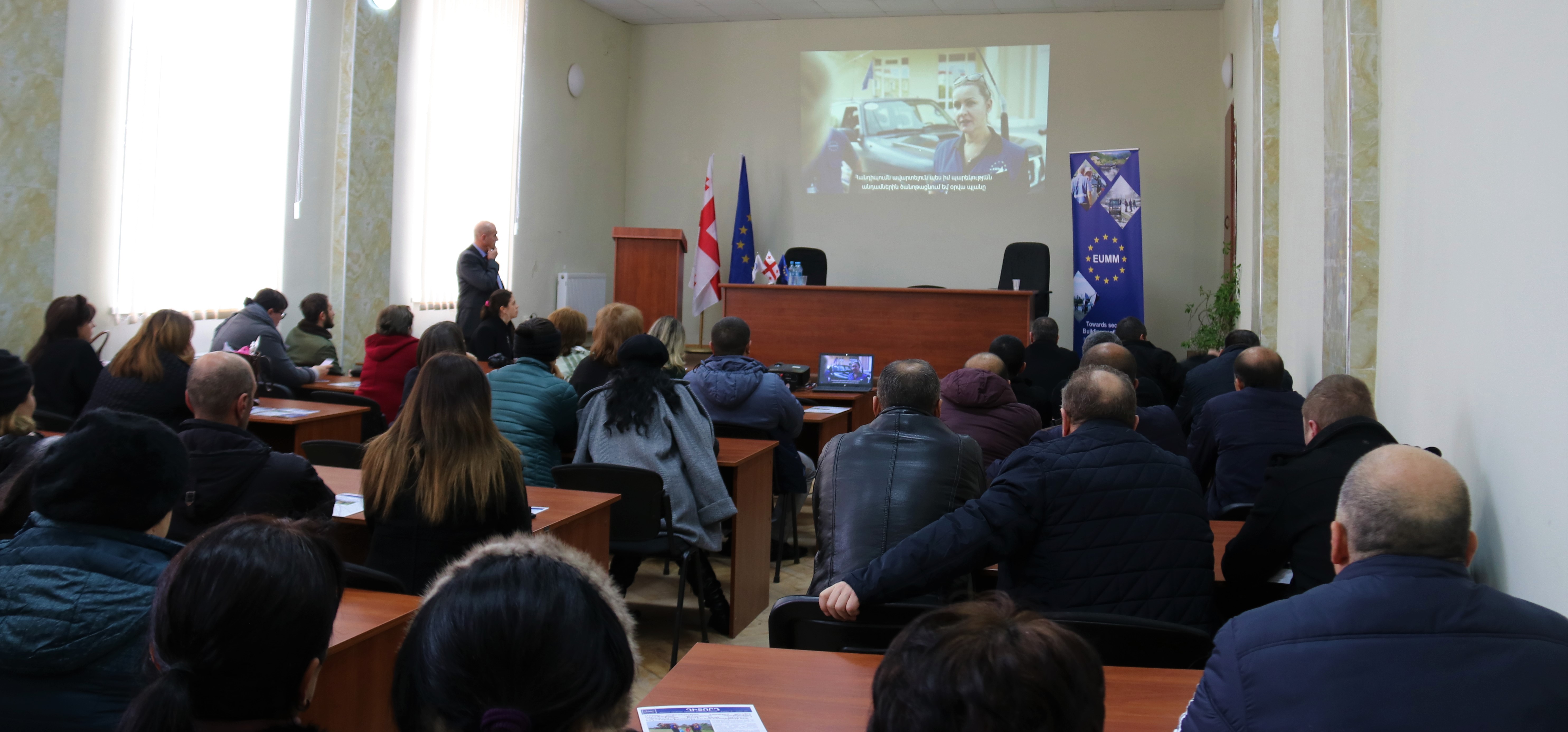 The event participants watch Missions recently launched short video with Armenian subtitles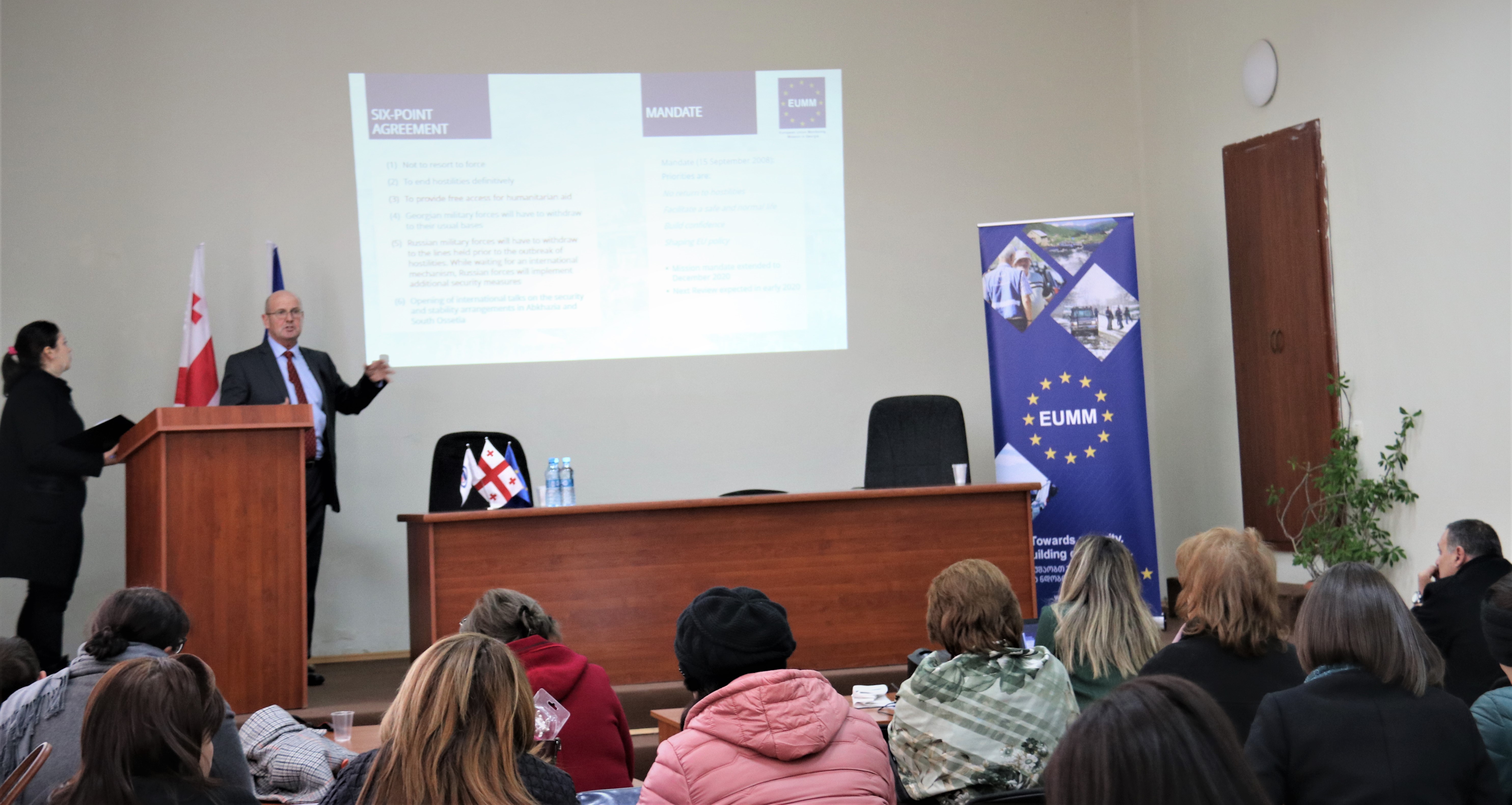 Mr. Doyle explains the main pillars of the Mission mandate to the audience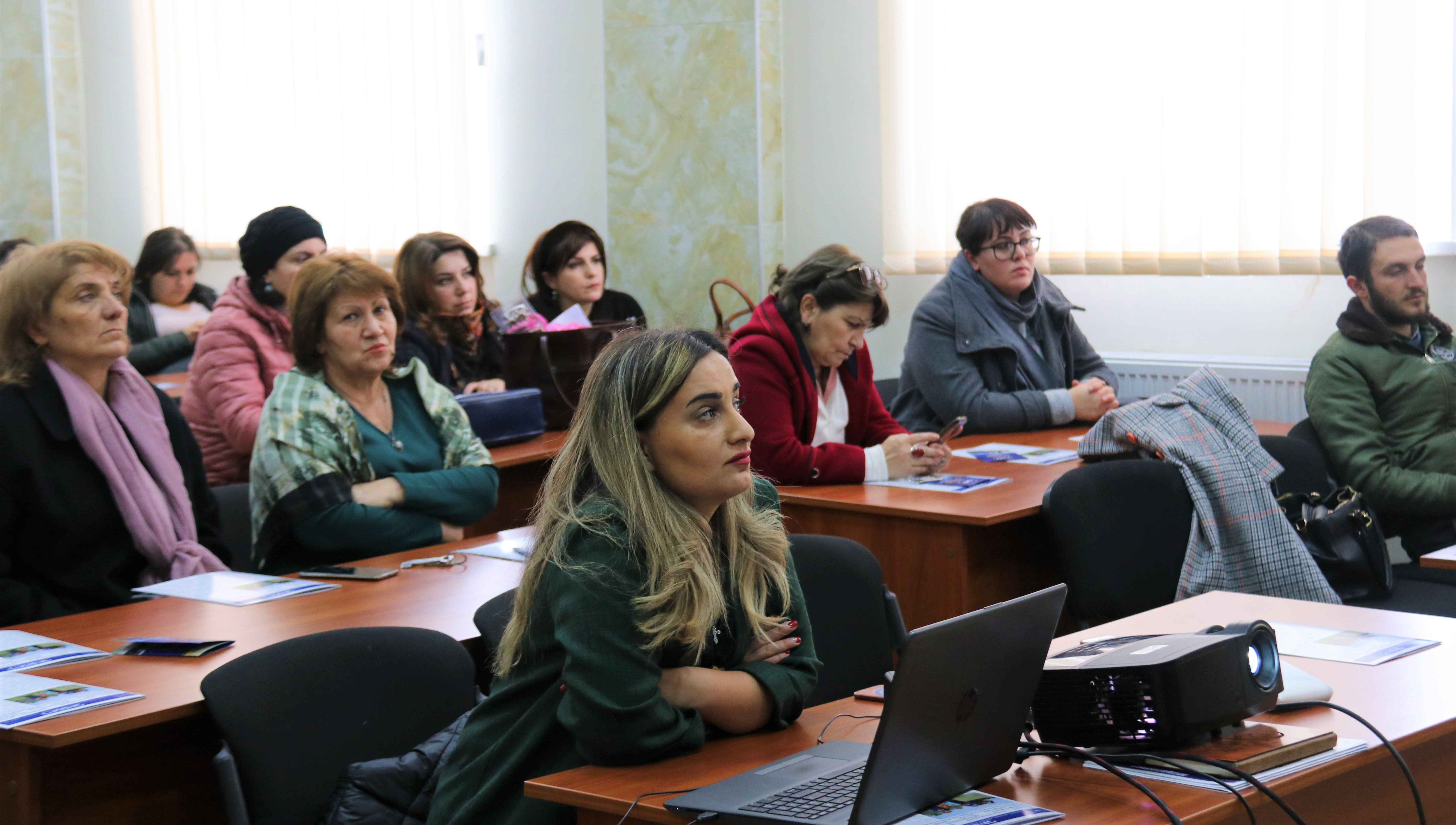 Representatives of local authorities, media and civil society attended the presentation