Today, EUMM was awarded as the "Guardian of Tolerance for 2023" by the Public Defender of Georgia and Council of Ethnic Minorities. Our Head of Mission, Dimitrios Karabalis, attended the award ceremony dedicated to the International Day of Tolerance. This annual event is hosted by the
Office of Public Defender (Ombudsman) of Georgia
and the Tolerance Center of the Public Defender of Georgia since 2008.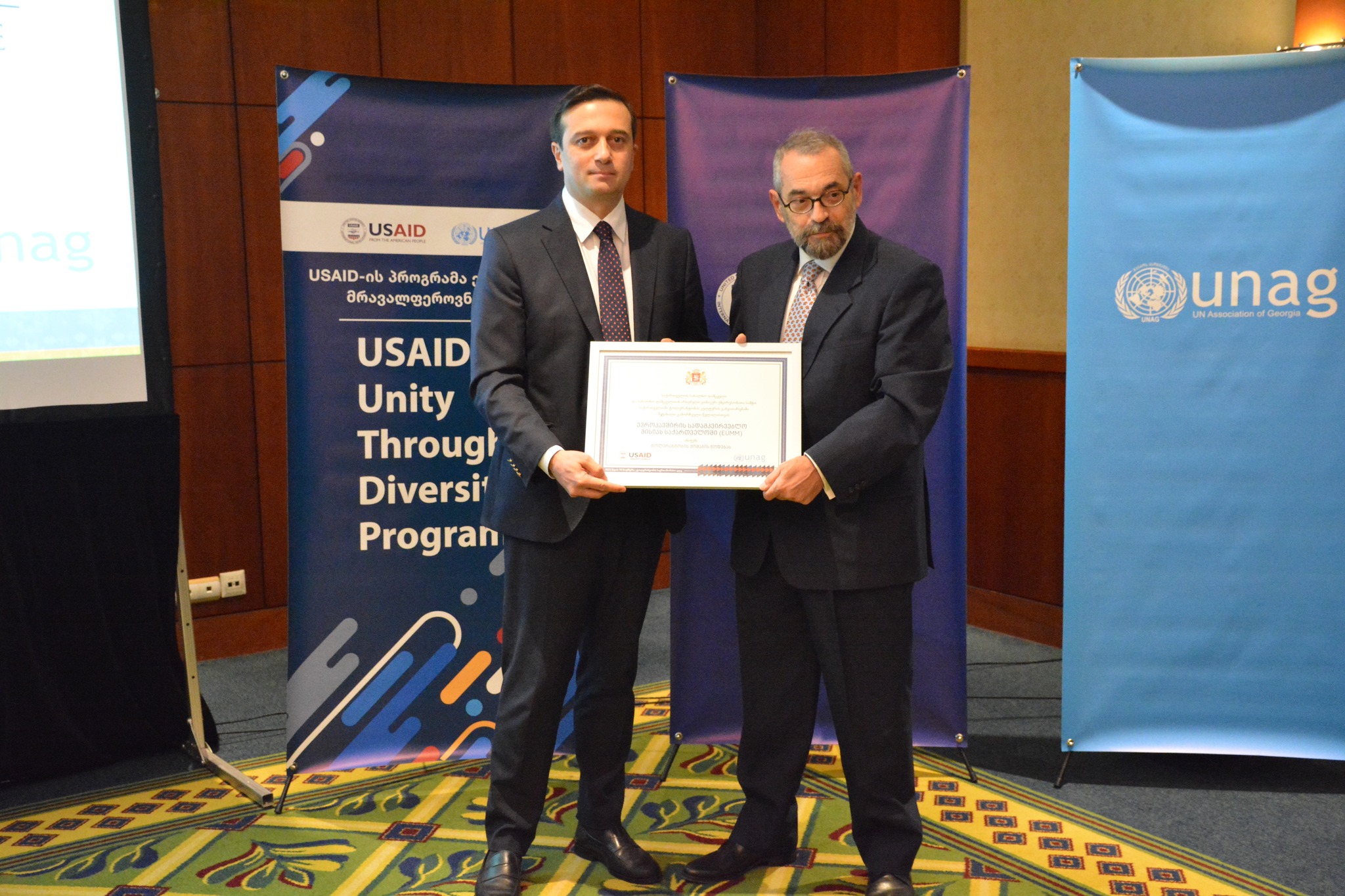 Were grateful to the Public Defender for acknowledging EUMMs vital role in promoting regional peace, stability, and security.
According to the Public Defender, our commitment not only prevents potential escalation of security incidents but also fosters communication, cooperation as well as protection of human rights.
Mr. Levan Ioseliani, Georgia's ombudsman, also emphasized the significance of EUMMs engagement with local communities, going beyond immediate security concerns, that helps improve the lives and livelihoods of residents in conflict-affected areas.