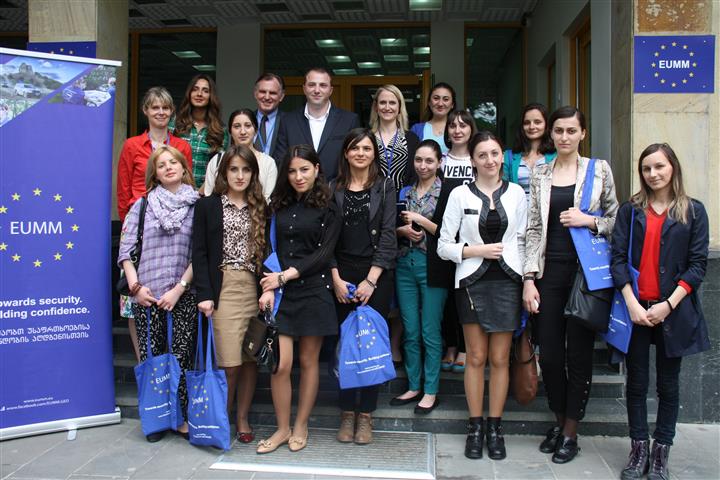 On 08 May International Relations students from Tbilisi Open University visited EUMM within the framework of a series of activities organised by the EU and NATO Information Centre on the occasion of EU Day.
The Mission provided the students with an overview of its mandate and activities, with a particular focus on its stabilisation efforts in the areas adjacent to Abkhazia and South Ossetia.
The students invited EUMM staff to visit them soon in order to continue the discussion.