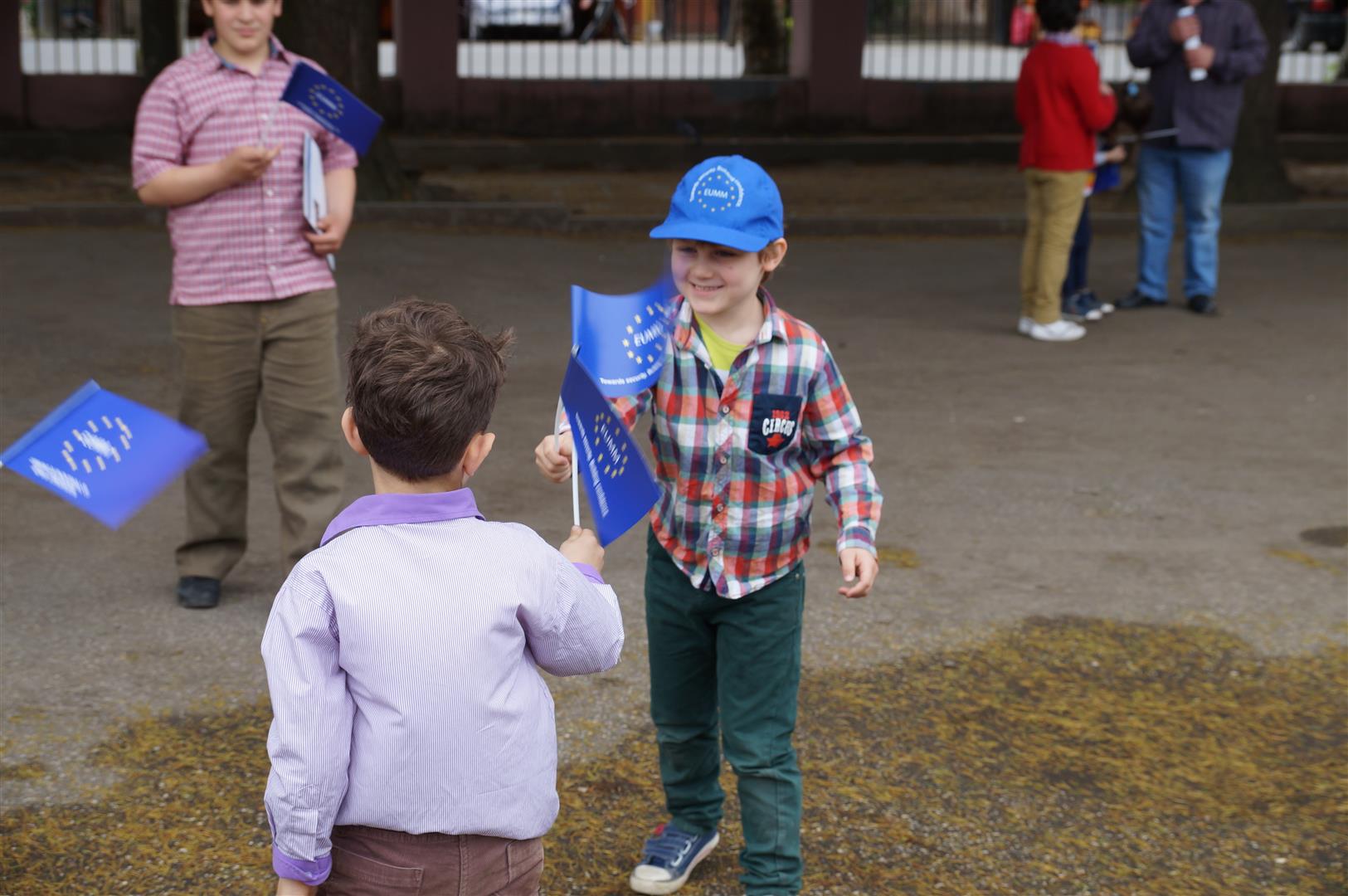 EUMM has been celebrating Europe Day with a variety of activities both in Tbilisi and Georgia as a whole. School presentations have been organized by the Mission's Field Offices, where monitors introduced EUMM to the public and spoke about the role of the EU. Sports events and even Georgian and international dances and songs were part of the EU Day celebrations, with EUMM monitors part-taking this year.
Furthermore, EUMM hosted a stand in the Museum of Ethnography in Tbilisi offering quizzes and gifts to the engaging public. Together with learning more about the Mission, the stand visitors were able to converse with monitors, discover patrol vehicles and even try on some of the equipment.
Events were held in a festive atmosphere and will continue in the same mode during the current week.