Head of Analytical Reporting and Outreach Department (AROD) of EUMM, Dr. Kaupo Kand held a public lecture at the Kutaisi Akaki Tsereteli State University on Friday, 28th of April 2017.
Besides speaking about the EU Monitoring Mission and the activities carried out under the Mandate, in connection with the celebration of the EU 60-th anniversary, this time the Head of AROD spoke about formation of the EU, its history and values it entails: peace and security, prosperity, democracy, equality, sustainable safe environment, etc.
Dr. Kaupo Kand talked about the Six-Point Agreement brokered by the European Union and the main challenges of its implementation. He provided a short overview of the EUs Common Security and Defence Policy (CSDP) and civilian crisis management measures implemented in recent years. The lecture was followed by the active Q&A session.
The EUMM held this public lecture within its outreach project, which aims to raise awareness about the Mission and its mandate among the youth and academia. The cycle of the EUMM's public lectures continues and involves other high educational institutions throughout Georgia.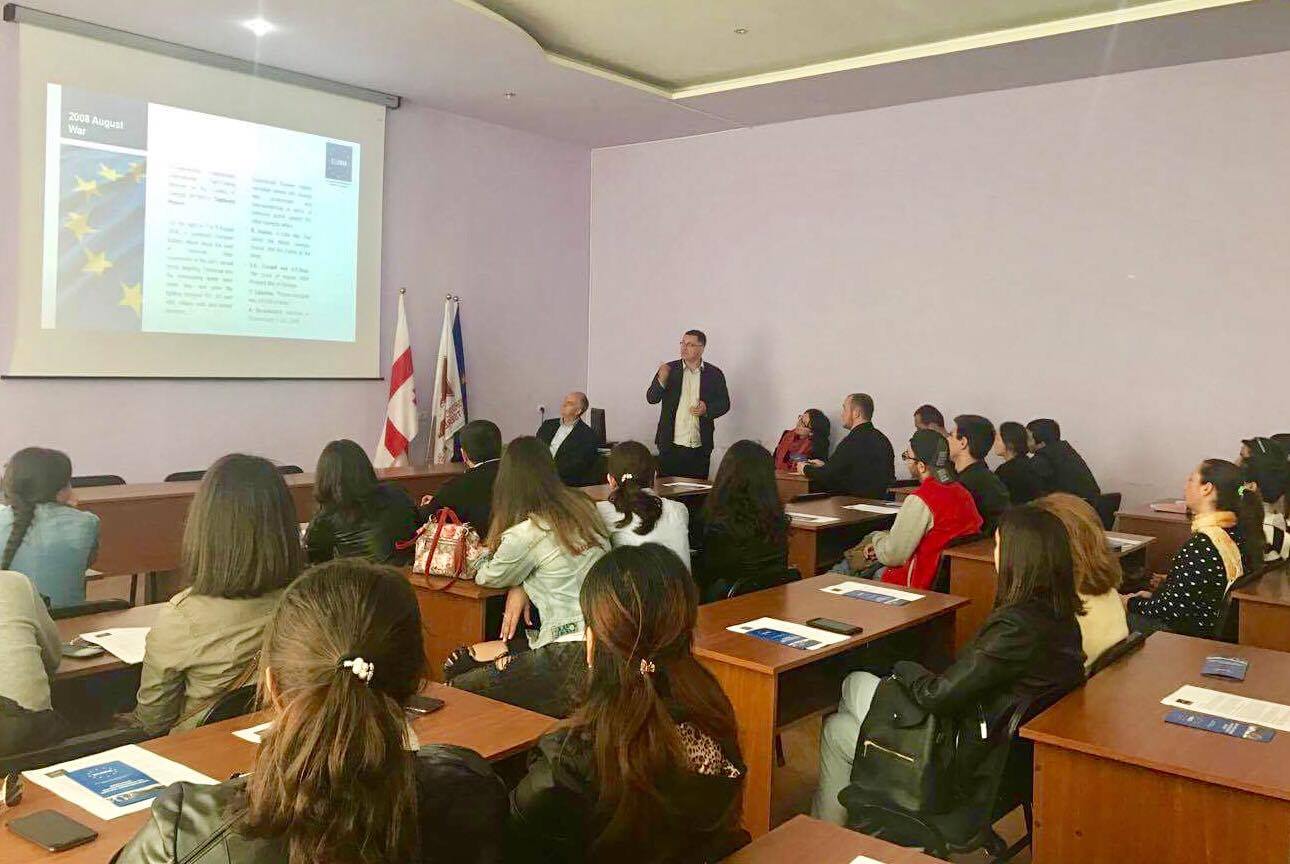 Head of AROD Doctor Kaupo Kand is briefing students of the the Akaki Tsereteli State University about the EUMM mandate and its work on the ground.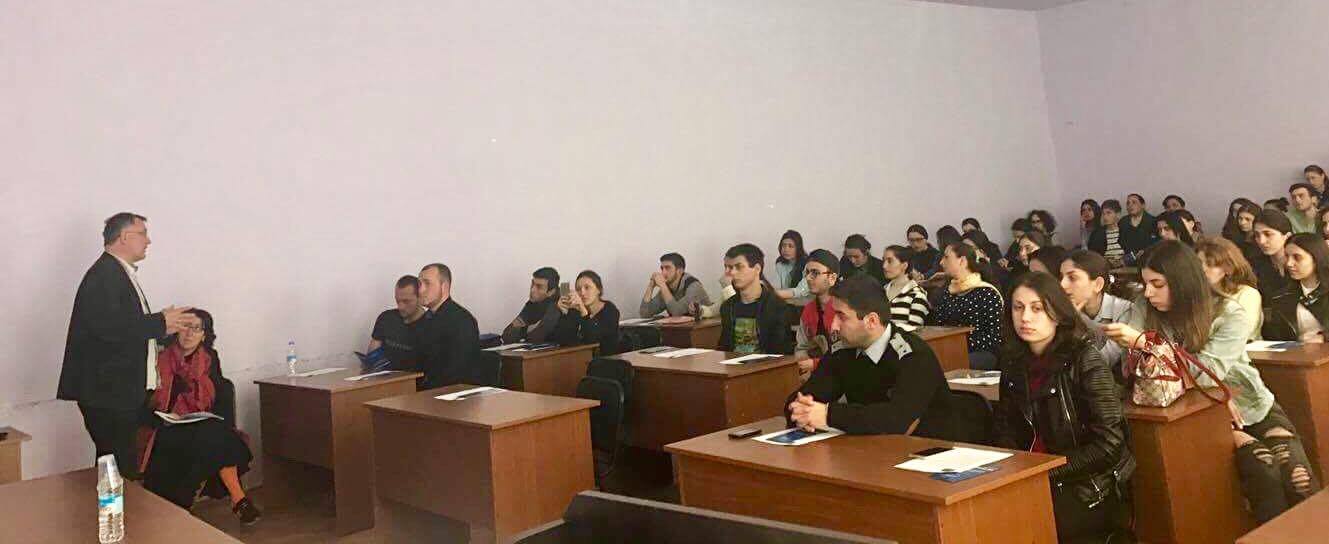 Question and Answers session is underway