On 6 February 2018, the Human Security Team of the EU Monitoring Mission (EUMM) Field Office Zugdidi, hosted the 64th Information Sharing Meeting (ISM).
The ISM was initiated by the United Nations Observer Mission in Georgia (UNOMIG) in 2002, and takes place every six to eight weeks. Following the departure of UNOMIG in the summer of 2009, EUMM Field Office Zugdidi presided over these meetings. They provide a unique information exchange platform for non-governmental organizations (NGOs).
The 64th ISM gathered eleven NGOs (DEA - Association of Disabled Women and Mothers of Disabled Children, Merkuri Association, IMEDI - IDP Women's Movement for peace, ISFED - International Society for Fair Elections and Democracy, TB Hospital, Medicins Sans Frontiers, CENN - Caucasus Environmental NGO Network, Consent, GYLA – Georgian Young Lawyers Association, and Union of Teachers "Education and Universe"), two Media Publications (Samegrelo Media and ATINATI), and a representative of the institution of the Public Ombudsman in Georgia.
The meeting commenced with an introduction by Head of Field Office Zugdidi, Mr. Hakan Rapp, followed by the Team Leader of the Human Security Team from Field Office Zugdidi, Ms. Marjaana Raff.
Ms. Olivia Taghioff, EUMM Confidence Building Facility (CBF) Project Manager, gave a presentation on how to apply for CBF funds during 2018. The information was well-received by the NGO representatives.
The 65th Information and Sharing Meeting in Zugdidi is scheduled to take place at the end of March.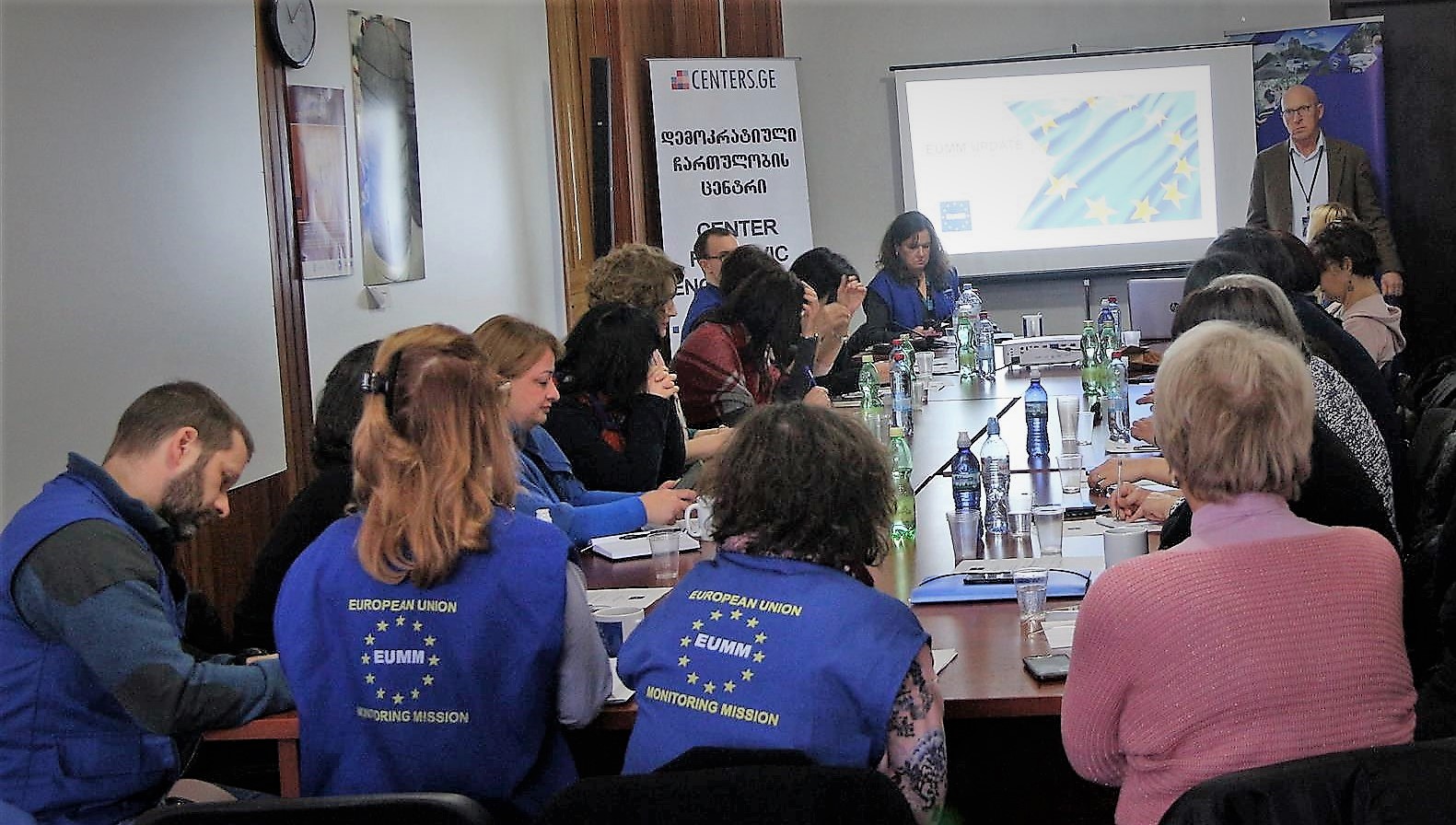 Mr. Hakan Rapp, Head of Field Office Zugdidi, welcoming ISM participants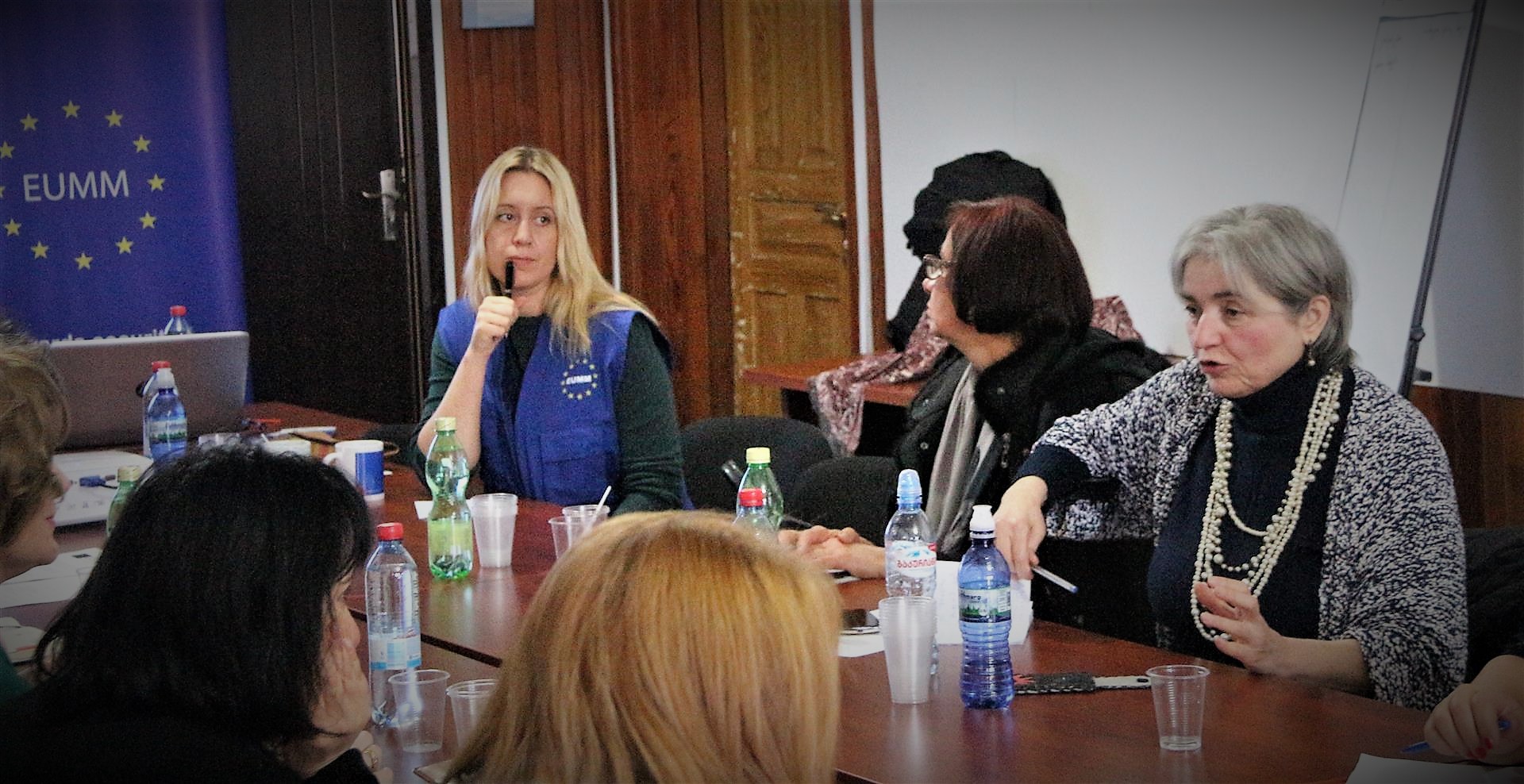 Ms. Olivia Taghioff, EUMM Confidence Building Facility project manager giving a presentation on how to apply for CBF funds