The 16th IPRM meeting under the Incident Prevention and Response Mechanism took place in Dvani on 21 October. The constructive meeting was co-facilitated by the European Monitoring Mission and the OSCE Special Representative.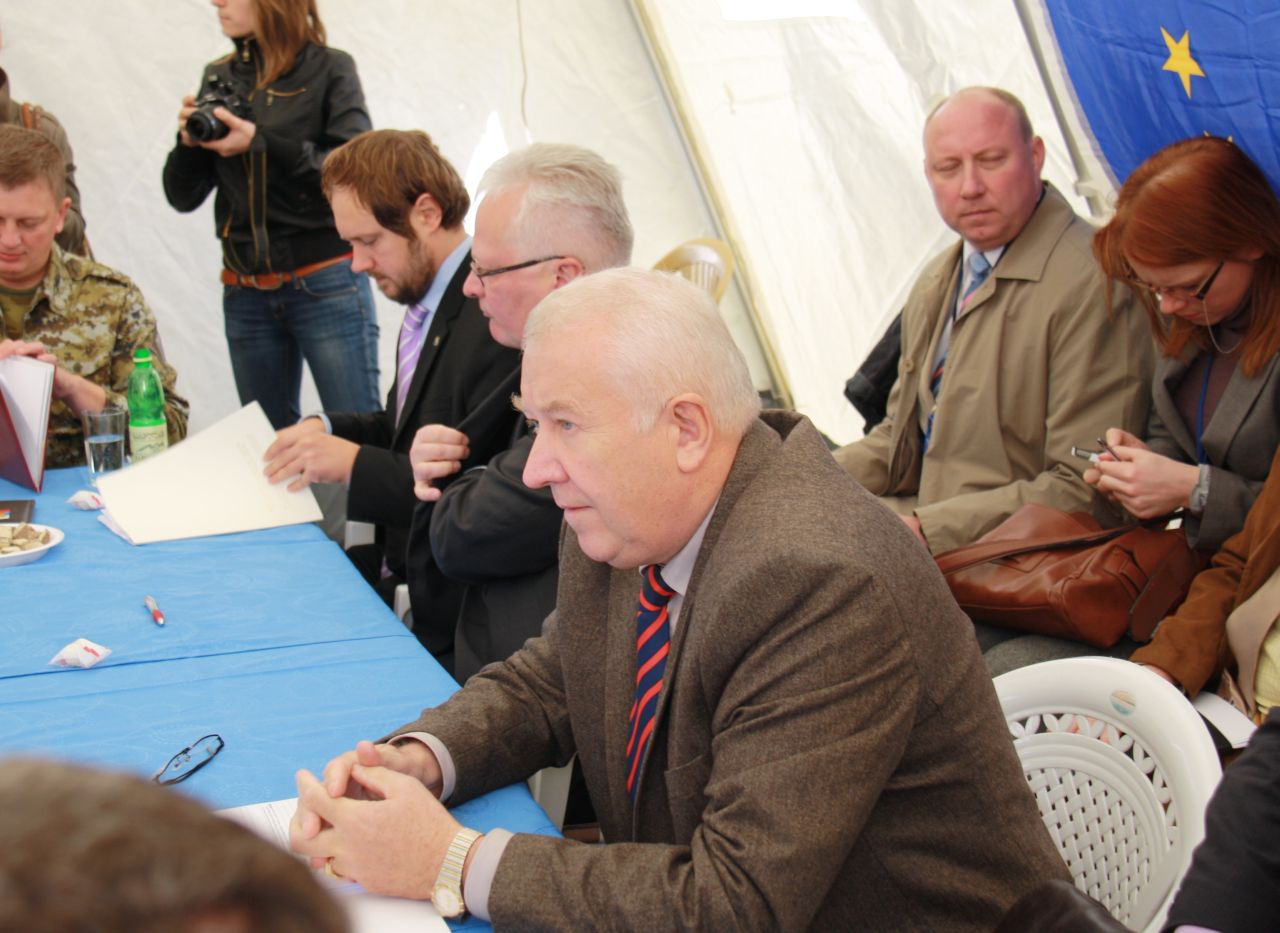 The participants discussed recent incidents and circumstances of detentions that took place at or close to the Administrative Boundary Line. Safety measures of agricultural workers in the adjacent areas were discussed in detail, as well as methods of facilitating freedom of movement. The participants touched upon issues of a humanitarian nature, such as the implementation of water and gas projects in the region.

The meeting took place in a cordial atmosphere.
The next IPRM meeting is planned to take place on 22 November 2011.
____________________________________________________________
Media Contacts:
Duty phone: +995 591 227 069
Gergely Fulop: +995 591 227 046
For contacts for press, please visit the Press and Public Information section.